Worldschooling & International Unschooling Family Retreat in Czech Republic (12th – 21st July 2019)

Facebook Event – Registration Form
It is a specific format for meeting supporters of self-directed learning, which is also its main focus – not a program of concrete activities, although it is usually varied. The main task for the organizers is to take care of the atmosphere of the safe and incentive environment in which children and adults have the opportunity to discover and search for their own self and without fear of being themselves. Anyone who comes to the retreat has our trust. We will not decide on anyone's time. He or she will not be forced, unsuspected, evaluated or measured. We will respect his/her lifestyle with everything that belongs to him/her. But we demand that he or she will also respect the rest of us and other participants. This is our role as safety keepers & respectful atmosphere mediators.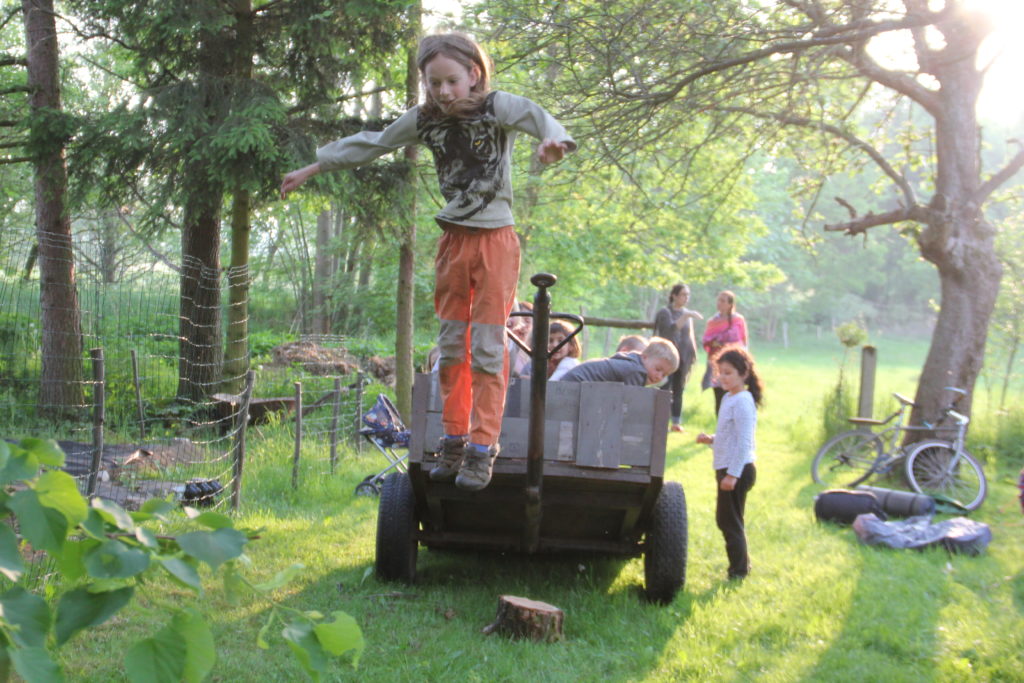 Surely there can be many situations where the needs of individuals and their individual wishes could be in a conflict. This is normal and desirable because we understand this as a great opportunity for the whole community to learn to seek consensus and generally to develop decent and open communication. For example, if someone chooses to be awake all night, there is no need to ask him/her why he/she/it should sleep – only those who will have a situation to deal with is how not to disturb the sleep of someone who chooses and is disturbed.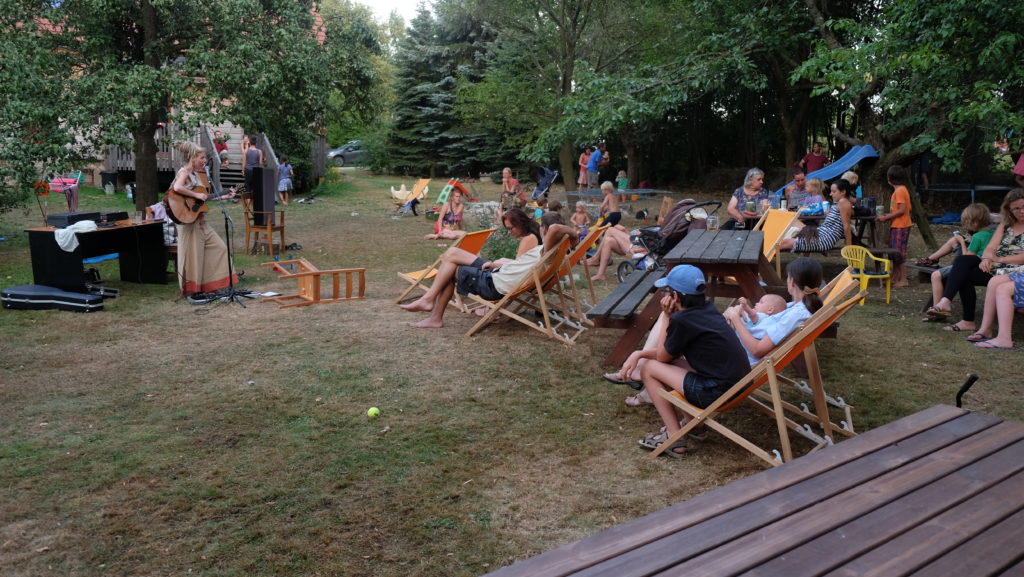 Our perception of ethics is based on the so-called Non-Aggression Principle (NAP). If anyone with a situation doesn't know the advice himself/herself/itself, we are here to assist – whenever he/she/it can turn to us for help (advice, intervention, mediation). At each retreat, we always have at least one sharing evening for questions and problem solving together with other participants. Ensuring a safe environment in the sense of nonviolence and tolerance to differences and diverse needs of all kinds is the main purpose of the retreat we will share together. We look forward to all the new challenges and learning from each other.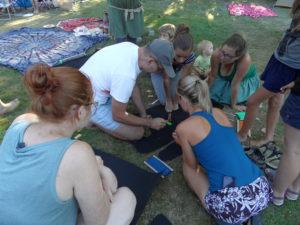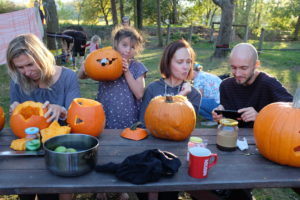 The key principle is respect for the autonomy of others, children and adults.
The main philosophy behind it is anti-adultism respectively amication in the meaning by Hubertus von Schoenebeck (www.amication.de): it could be simplified as "Children are people, too" which means they are fully responsible for themselves and for their own development (of course they can ask for advice or assistance and parents, other adults, teenagers and older kids take usually care of them as respectful guides).
– Activities are voluntary and exempt from unsolicited ratings. The content, time and mode of learning, play, and other activities are determined by children themselves, in co-operation with or without adults, according to their own choice. In education, there is no obligation to "learn" and without the teaching pressure. Heterogeneous age groups are formed naturally in this environment.
– Pluralistic decision making is open to anyone whose consequences can directly affect children and adults. The specific form of joint decision-making is not a dogma, but a matter of seeking and developing experience with the fact that it is above all given space for mutual interpersonal interactions. The organizers' team has a special voice in questions of basic safety, payments and property protection.
The role of adults is partnership and support.
– Together they create a safe and inspiring environment with a wealth of incentives.
– They are close and act as partners of children, not formal authorities.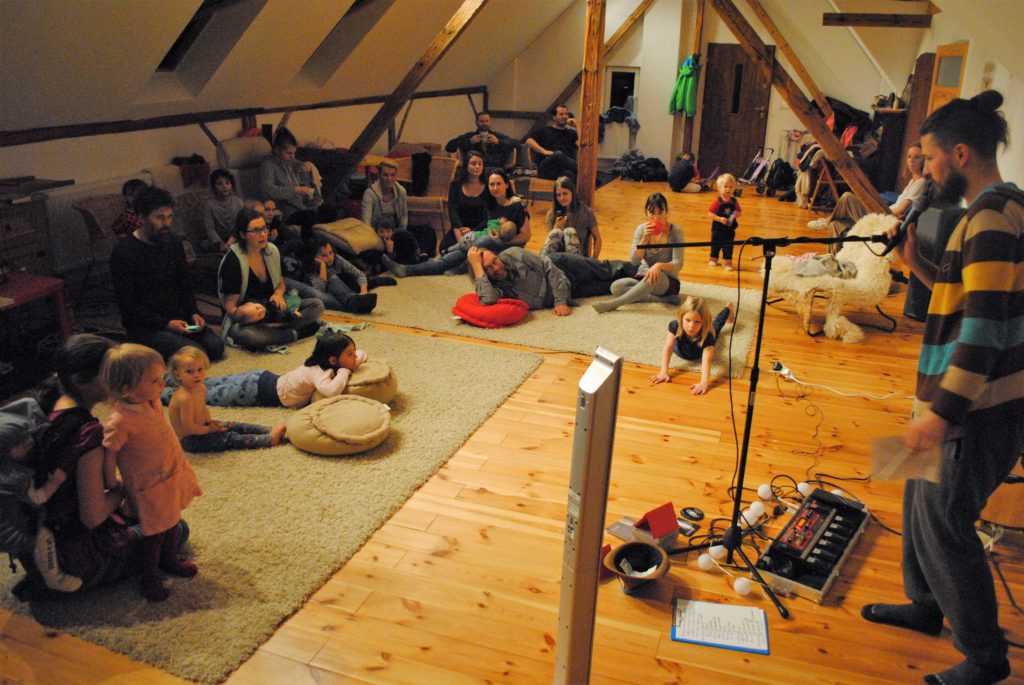 Usually we do 4 types of community meetings during the retreat with voluntary but recommended attendance:
– organizational and know-each-other meeting on 1st Saturday (about 2 hours)
– sharing and problem-solving community meeting on Tuesday (about 2 hours)
– evaluation meeting on 2nd Saturday (about 1 hour)
– daily meeting for organizational information and program changes everyday at 18:30 (about 30 minutes)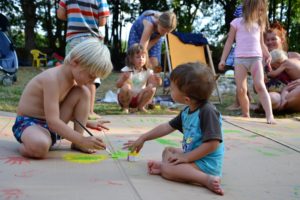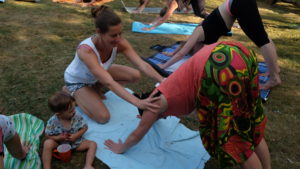 Example of the program for 1 day (* we will send actual program approximately 2 weeks before):
9:00 – Mindfulness / Yoga
10:00 – Juggling / Wood-craft designing / Bread making (workshop)
13:00 – Snack (soup, salad & home-made bread available)
14:00 – Henna body painting / barefoot sandals / slackline (workshop)
17:00 – Main dish
18:30 – Daily meeting
19:00 – Speech / discussion / sharing group / sauna / concert / disco party / movie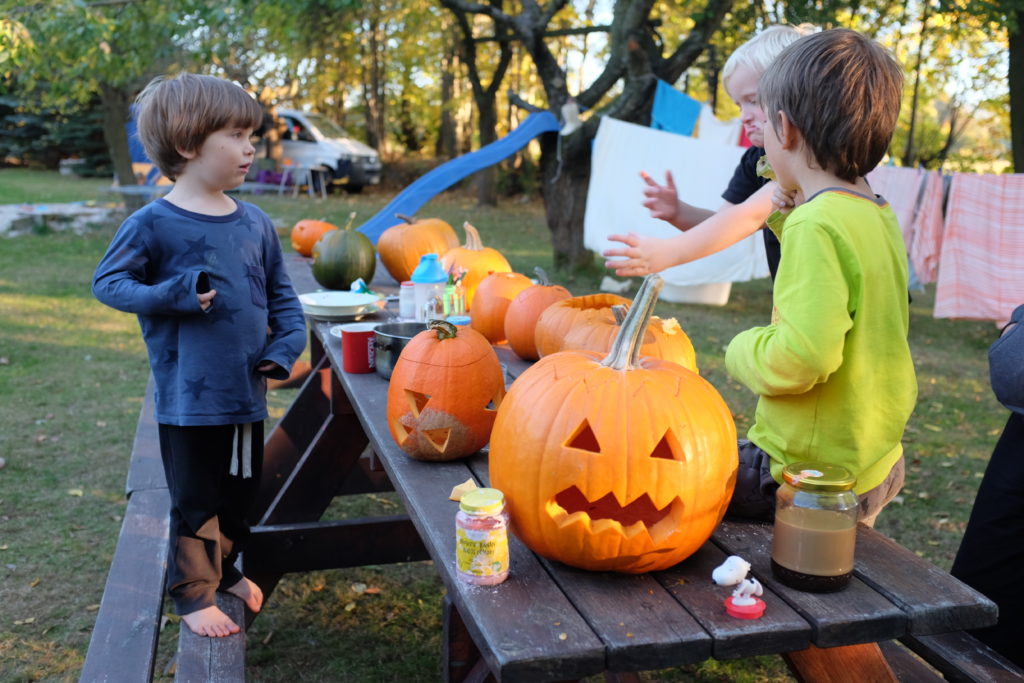 Another possible activities: Festival of Collective Awareness (Wolimierz 3,5 km), mountain walk, mountain biking, Aquapark (17 km), Berzdorfer See (40 km).
In 2018 we organised 4 retreats in winter, spring, summer and autumn with more than 200 unique people per year together including teenagers, adolescents and families with toddlers.
Facebook Event – Registration Form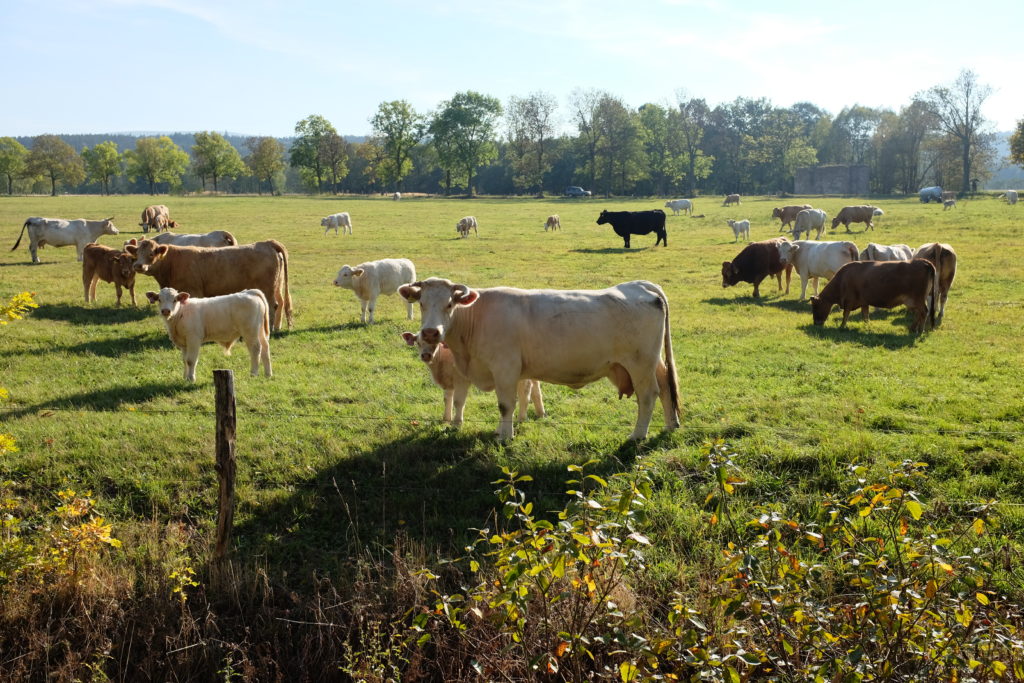 ---
REFERENCES:
"It was the energy of all these people, the greatest benefit to me was stopping and thinking about all the other things, and there were some great workshops I attended." – Vašek K.
"The greatest benefit to me was the opportunity to talk to people and to hear about their experiences with child upbringing and further education." – Jitka H.
"I have seen a large group of people who do not evaluate, compete and share, learn from each other, we all learned a lot about that week." – Iva K.
"Knowing new people, friends, supporting the community in my attitude to educating the daughter and the children and people in general, staying in a beautiful setting among beautiful people, lots of stimuli to enrich my personal and family life, thanks for being with you." – Eva Tomanova
---
Do you know about families who are practicing unschooling / worldschooling / slow-travelling with children and would like to share their experience? Please invite them to join us and other international families at our Worldschooling Summer Camp on 12th – 21st July 2019 in Czech Republic. Main language will be English. The event is intended for all worldschoolers – self-directed learners, radical or non-radical unschoolers, homeschoolers and more. We are looking for pro-active people who like to participate, would like to offer their activities, knowledge, skills or experiences to share with other participants and looking for another similar open-minded respectful people.
The event is intended preferentially for foreigners. If you are Czech, you will be placed in the waiting list and we will send you an invitation based on the order of your application and on your proposal of contribution to the program. For Czech families there will be Letní pobyt se Svobodou učení 2019 in Czech language in August. Thank you for your understanding :-).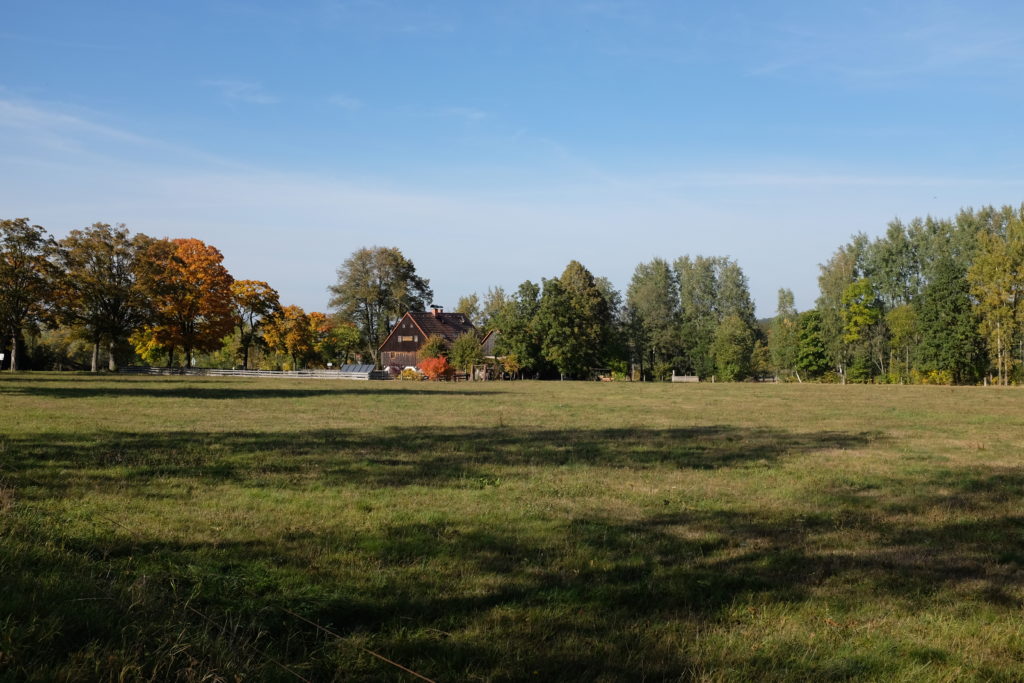 Confirmed attendence and active speaking (personally or via Skype):
Lainie Liberti – "Being a world schooling family can mean many things to many people. Lainie Liberti knows all about it. Lainie and her son Miro are equal partners in their travels, and that's one of the main reasons they believe it works so well.
Leaving their home in Los Angeles in 2009 in what was supposed to be a 12-month journey. They knew after eight months that they wouldn't be returning. Lainie and Miro were accidental unschoolers, and not hey are both passionate advocates for what is sometimes called World Schooling. As a world schooling family, Lainie and Miro encourage volunteering and global citizenship over possession-filled lifestyle."
https://projectworldschool.com
Lucie Tatransky – translator, Czech worldschooling & unschooling family:
www.slowtravelingworldschoolers.com
Caroline King – digital nomad unschooling family from Sweden in exile with a base in Prague
www.denandraresan.com/
---
Frequently asked questions
Transportation
What public transportation options are there for getting to the retreat site? – The easiest option is to come to Prague by bus, train or plane. Then you can comfortably and cheaply go by bus from the Metro station / Bus station Prague -Černý Most to Liberec by the RegioJet bus for 4EUR, it takes just 1 hour. We can try to keep in touch and connect you with another people coming from Prague by car to take you or your family members or at least take your Luggage/bags, if you want? Then it is just 40km from Liberec to our place in Jindřichovice, you can come by train from LIberec to Frýdlant or Raspenava (about 30 minutes) where we could you pick you up by car. The public transport straight to Jindřichovice (our place) is limited, there is a train from Liberec to Jindřichovice 3 times per day only (another option is coming from Liberec to Frýdlant by train/bus and then by the local bus to Jindřichovice but it takes about 1 hour together). You can check public transport in the Czech Republic here yourself (there is an option to switch to English):
Which larger city is best connected to SvobodUm? – The regional larger city is Liberec (40 km from our place), the smaller local towns are Frýdlant (15 km from our place) and Raspenava (13 km from our place).
Will there be some option for pickup service to / from the nearest town with public transportation? – Yes, we can pick you up in Frýdlant or Raspenava on the train station. Just let us know where and when will you come.
How far away is the nearest store/place to buy basic food? – There are a) two small shops with food in Jindřichovice Potraviny Samoobsluha Jindřichovice S.r.o. (Mon-Sat 7-18) and Můjobchod (Mon-Fri 7-17, Sat-Sun 7-12), b) bigger shops in Nové Město pod Smrkem: food, pharmacy and finally c) supermarkets in Frýdlant (15 km): Lidl, Tesco, Penny and in Świeradów Zdrój (16km in Poland): Biedronka. We will put all information about shops and other infrastructure in a "small guidebook" and send it to you via email before the retreat.
Food and cooking
There is a vegetarian option for meals. What about vegans? – Most of the vegetarian meals are vegan. We will prepare the detailed menu and send it to you in a digital format 2 weeks before the retreat, where you will have the opportunity to order and choose from different options (usually 1 vegan soup or salad + a main course: it's a meat or vegan option).
Our baby will be 15 months then, is there an additional cost for children under 2 who want meals? – Usually there are big portions for adults, I think that your little baby could eat with you together from your portion (We usually do it with our children). If you need an extra portion please make a note in the registration form but accept that you will have to pay for it.
---
Report from Wiley Krishnaswamy (Project World School)